Skip to the content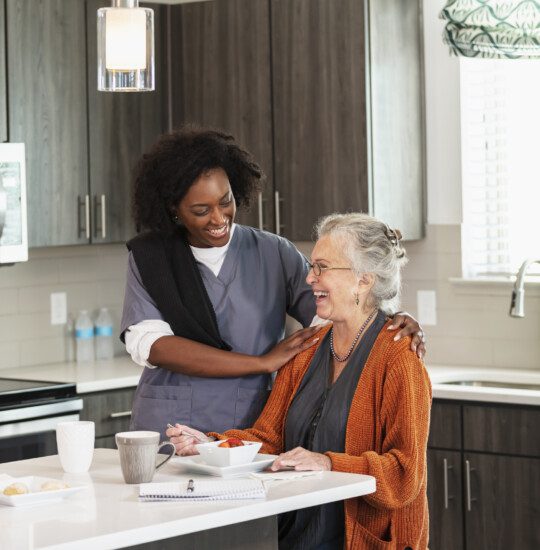 Skilled Nursing Services In Austin, TX
Expert Care in an Intimate Setting
Our care needs change over time, and regardless of how we prepare, some form of skilled care may be needed at some point, whether short- or long-term. At Querencia at Barton Creek, we offer a warm and compassionate community setting where you or your loved one can stay, with 24/7 monitoring, without compromising on comfort or passions.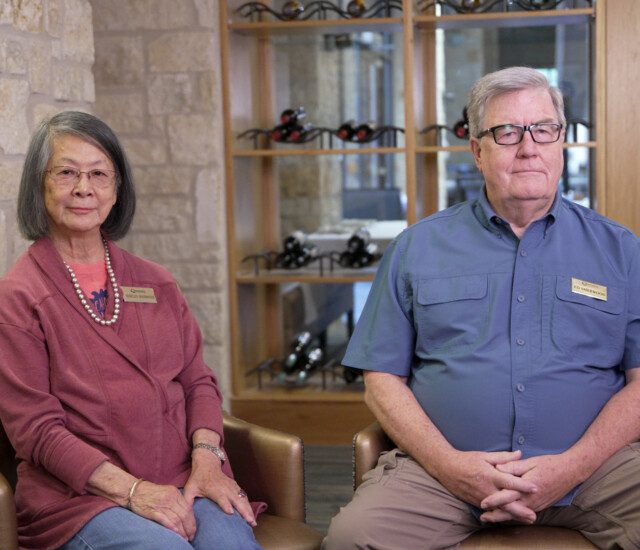 I no longer fear to get old because I feel like the support is here, whatever you need. Best of all, you are among others.
- Shirley Sherwood, Querencia Resident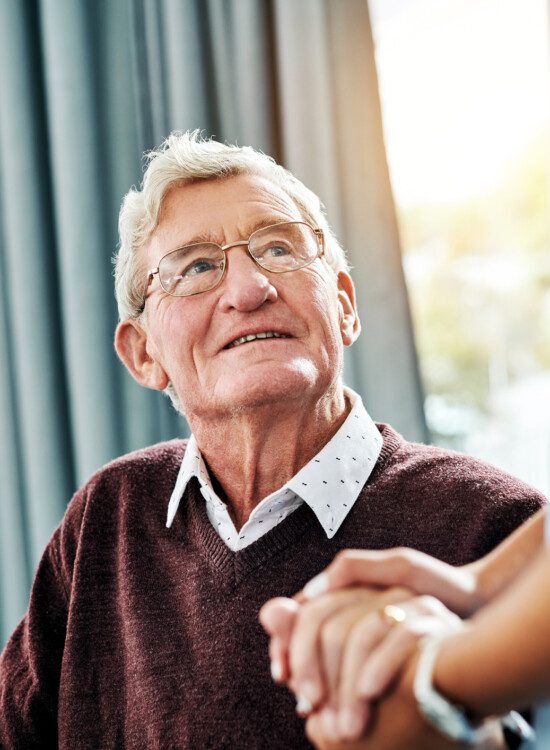 Skilled Nursing Overview
Compassionate Care and Peace of Mind
The highest level of care you can receive outside of a hospital setting is skilled nursing care. At Querencia, you or your loved one can receive advanced care from licensed healthcare professionals in a beautiful community setting.
Skilled Nursing Services
Attentive, Around-the-Clock Supervision
For those requiring 24/7 monitoring, aftercare, or ongoing treatment following a debilitating medical condition, our skilled nursing team delivers a wide range of continuous care and treatments. The best part? These services are provided within the luxurious landscape of Querencia, in a private or semi-private room.
At Your Service
Round-the-clock care provided by licensed professionals

Nutritional guidance and planning offered by dietitians

Full-scale therapy services, pain relief management, and wound care solutions

Organized social events and spacious activity areas

Wellness programs, health education, and personalized fitness plans
Skilled Nursing Floor Plans
Modern, Comfortable Residences
Discover new contemporary living spaces that cater to your preferences. With choices ranging from private, traditional rooms to a semi-private suite, you'll find an array of options that ensure you or your loved one receive care in a comfortable atmosphere.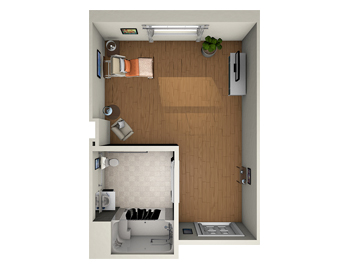 Private Suite
Your loved one will reside in perfect comfort in a suite built to suit their needs, which includes an accessible private bathroom, entertainment center, and area for visitors.
Skilled Nursing Services and Amenities
Finding Connection and Purpose
Whether you need short- or long-term nursing care, you get the opportunity to enjoy a purpose-filled lifestyle. Team members actively encourage and facilitate participation in daily activities and outings when suitable.
Enjoy three daily meals expertly prepared and served in a restaurant-style setting
Watch the best of TV with premium cable channels
Relax in spacious recreational lounges and outdoor patio areas
Benefit from around-the-clock security and an emergency call system
Take advantage of transportation and scheduling assistance
Pamper yourself with onsite beauty and barber services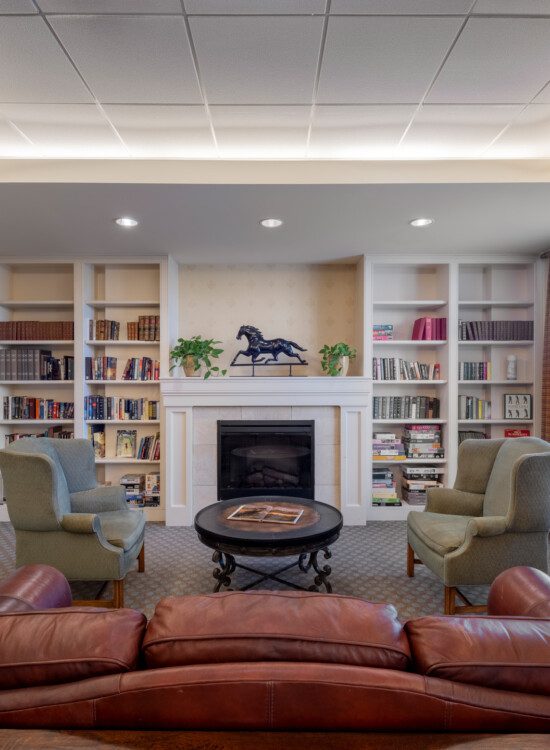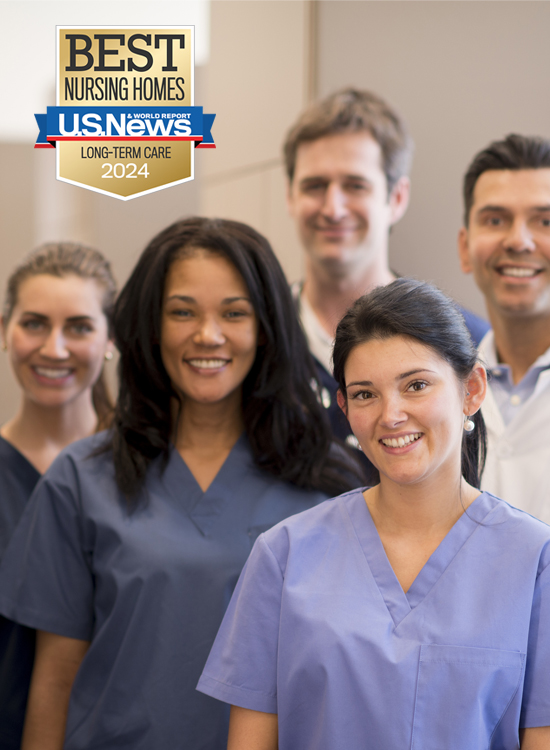 SENIOR SKILLED NURSING AWARD
Best Long-Term Care Award
Our Skilled Nursing team is honored to have received the 2024 U.S. News & World Report Best Long-Term Care Award.
Since 2009, U.S. News' annual Best Nursing Homes have helped consumers and their families decide where to go to receive quality senior rehabilitation and nursing care. The 2024 edition of Best Nursing Homes features ratings of more than 15,000 nursing homes, evaluated on patient and resident outcomes, health inspection results and other indicators of quality.
Texas Long-Term Care Ombudsman Program
A long-term care ombudsman helps skilled nursing and assisted living residents resolve complaints. Help provided by an ombudsman is confidential and free of charge. To speak with an ombudsman, call the toll-free number: 1-800-252-2412.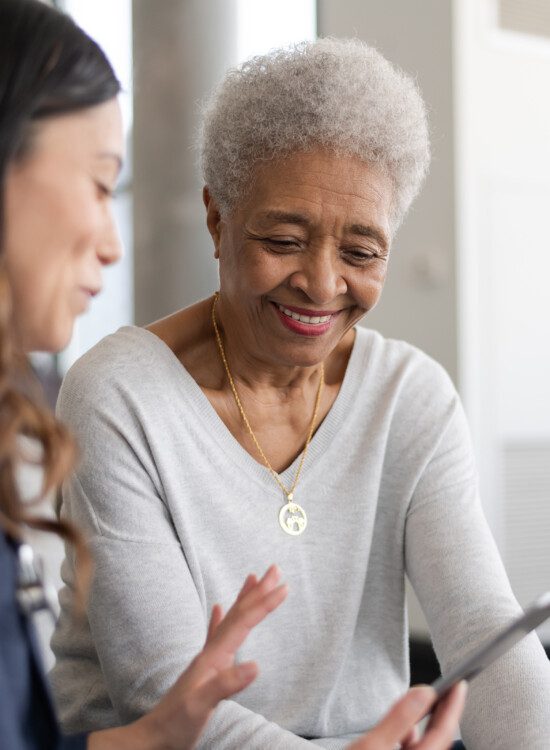 Common Questions About Skilled Nursing
After facing a serious illness or injury, short- or long-term care by a qualified professional may be required. Skilled nursing may be appropriate if and when you experience:
A stroke
Cardiac failure
Congestive heart failure
Chronic obstructive pulmonary disease (COPD)
Congestive heart failure
Diabetes
Injury from a fall
Hip or bone fracture
Orthopedic surgery
Parkinson's disease
Bring pictures, mementos, plants, and other cherished items that can help create a warm, welcoming, and comfortable atmosphere.
No, you do not need to be a Querencia resident to get expert care. We accept admissions directly into skilled nursing at Querencia.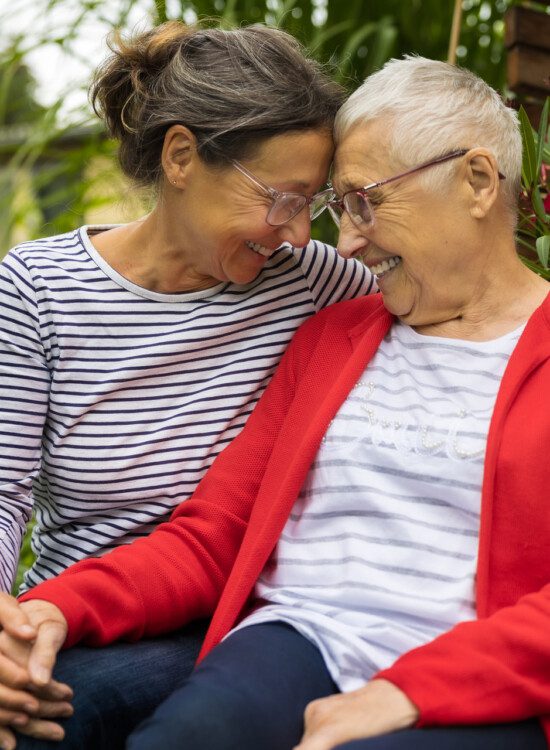 Skilled Nursing and More
More Care Options
Explore our complete range of care, from assisted living and rehabilitation services to memory care designed for individuals with Alzheimer's or other forms of dementia. Care options are accessible to independent living residents of Querencia and to those who require a specific level of care from outside our community.